Description
Comfort
Comfort
TUNE Ergonomic Office Chair has a height adjustable back and adjustable lumbar pressure to ensure precise support for every spinal curve.
Flexibility
Flexibility
TUNE provides superior ergonomics for 90% of the population, from user size in between 150cm to 185cm.
Tune Meets the Standard
Meet the Standard
TUNE is designed to meet ANSI/BIFMA X5.1 durability and chair dimension standards.
Tune Ergonomic Chair Product Details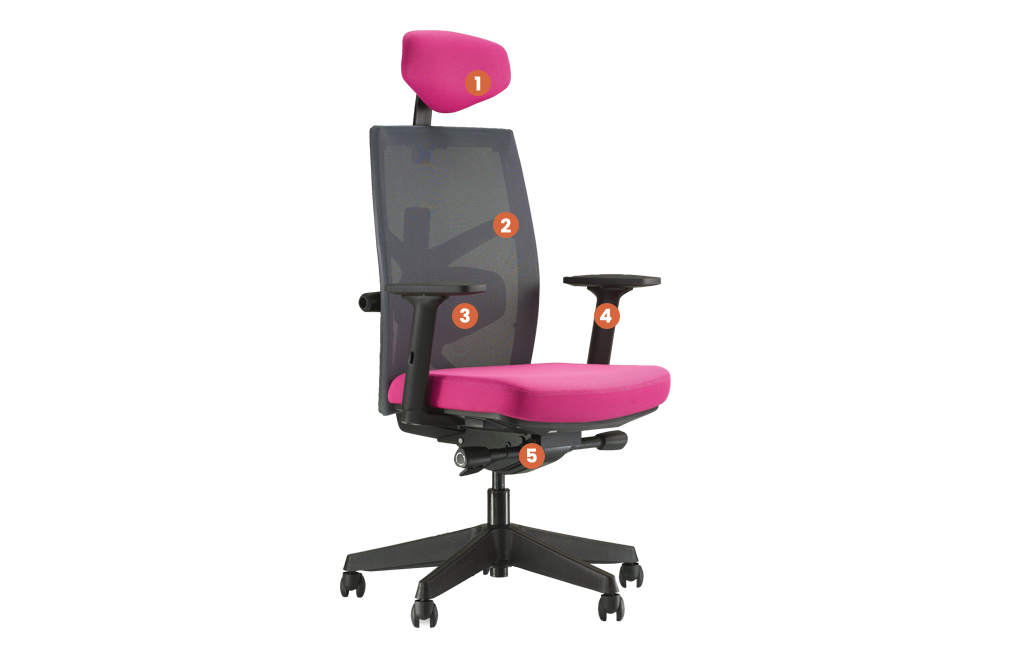 1. Headrest 
A sleek height adjustable headrest with free-tilting support.
 2. Breathable Mesh Backrest 
A height adjustable breathable polyester mesh suspension allows for  improved ventilation, to provide exceptional thermal comfort. The height of the backframe can be easily adjusted by lifting the frame to the desired position. Adjustable range: 105mm .
3. Lumbar Support 
Lumbar support can be conveniently adjusted by side knobs, without getting up from chair, to customize the exact support for various spinal shapes.
4. Armrest 
3-way adjustable armrest.
5. Donati Mechanism  
Features 3-position tilt lock, pneumatic seat height, seat depth adjustment and auto weight-sensing tilt tension.